Giselle Multi-Function Electric Cooker can serve as:
Enjoy great-tasting dishes with the Giselle Multi-function 4L Electric Cooker! This amazing kitchen essential is packed with 6 cooking functions (stir fry, grill, braise, stew, hot pot, and steam) and a premium ceramic inner pot, giving you more options in the kitchen. Create delicious meals without the hassle!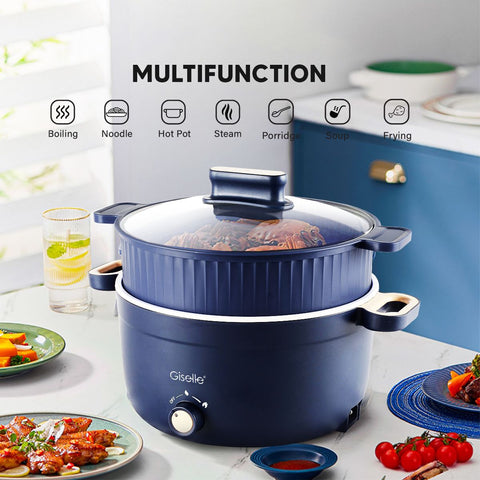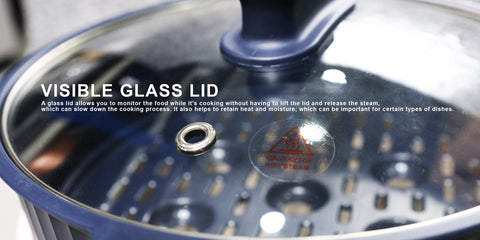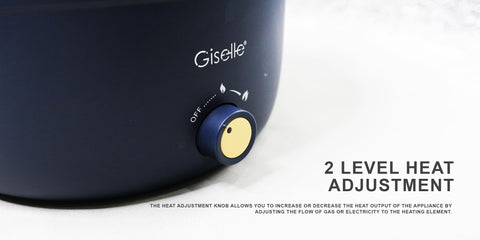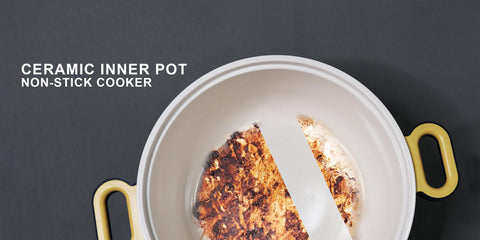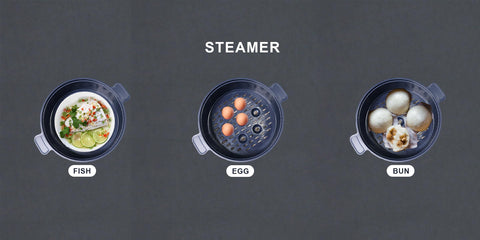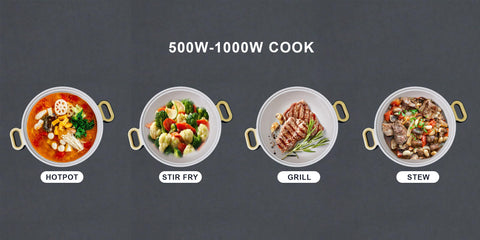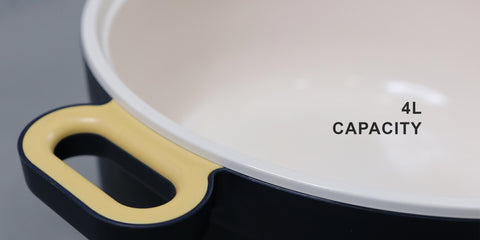 🟢 SELLER SKU 🟢
▶ KEA0325BU (Blue)
Highlights :
⭕️ Comes with a ceramic inner pot : easy to clean
⭕️ Less oil ceramic pan: high temperature resistant and non-stick bottom
⭕️ Intelligent anti-dry burning: The machine has a built-in thermostat, which will disconnect the power when the temperature is too high.
When the temperature drops to an appropriate level, the heating state will resume.
⭕️ Adjustable heating level : Two-level (2) temperature adjustment with 500W-1000W
500W - Slow Stew / Braised Cook
1000W - Grill / Stir Fry / Hot Pot
⭕️ Highest temperature :100 degree
⭕️ Both gears can be heated to 100 degrees:

- 200W heating to 100 degrees takes about 20-25 minutes
- 1000W heating to 100 degrees takes 7-9 minutes
What's in the box :
1️⃣ Glass Lid attach with Handle Bar
2️⃣ Ceramic Inner Pot with Switch Indicator Light
3️⃣ Steamer Rack (FREE)
4️⃣ User Manual
5️⃣ Malaysia 3 pin plug
Specification:
⭕️ Instant Cooking Speed
⭕️ 4 Liter capacity
⭕️ Plug : Malaysia 3 pin plug
⭕️ Power : 1000 watts
⭕️ Voltage : 220V-240V, 50/60Hz
⭕️ Gross Weight : 2.25kg
⭕️ Net Weight : 1.70kg
⭕️ Packaging size : L 32.8cm x W 31cm x H 23.5cm
Warranty:
⭕️ 1 Year Local Supplier Warranty.
⭕️ Warranty cover for MOTOR only, wear and tear parts include digital panel are excluded for Warranty.
⭕️ Giselle home appliances is suitable for HOME USE ONLY, if the product is broken under misuse of product, customer need to bear for the charges.
For warranty purpose, shipping fees are born by customers.