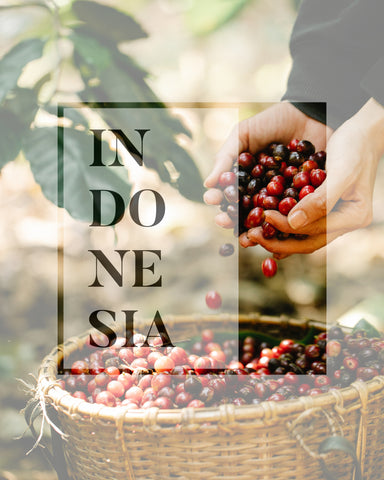 Indonesia consist a number of islands which known as "coffee growing belt". The best Indonesian coffees come from these few regions, which include :
Bali
Sumatra
Sulawesi
Java
Timor
Papua
Sumatra
 Mandheling
It is one of the best coffee bean in Indonesia, and a high-quality Sumatra Mandheling can be curiously complex with notes of tobacco, cocoa, smoke, cedar, and a hint of earthiness. 
Mandheling, Ankola, and Lintong are the regoin which grow world's finest premium gourmet coffees.
Though Mandheling is dry processed, their particular method involves washing the dried coffee cherry in hot water to provide a more consistent appearance of the coffee beans than typical dry processed coffees, and likely contributes to the coffee's fine flavor. Sumatra Mandheling is considered one of the world's top specialty coffees.
Flavor
Despite a subdued acidity the tastes are complex and intense, and a chocolate sweet flavor often holds earthy undertones. Notes of licorice may also be present.
Coffee Recipe
Sumatra Mandheling is also a great coffee for cold brewed specialty coffee drinks (espresso drinks), and takes milk or cream well without loss of flavor. For the best experience, Sumatran Mandheling coffee should be ground for the type of coffee brewer you're using - this is easy if ordering from a specialty coffee roaster who grinds it for you, otherwise selecting the appropriate setting on your grinder (burr rather than blade) will achieve this.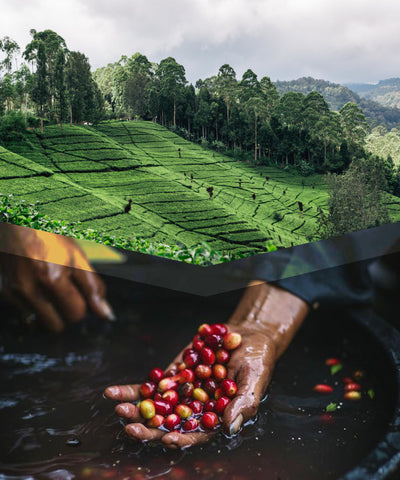 Java 
Indonesia Java coffee is wet-processed.  Ripe cherries of it are fermented and washed by workers and transported from the farms to the mills in order to control a good quality . Since it is wet processing, the coffees are generally clean tasting, with little of the earthy, funky notes associated with wet hulled coffees as found on Sumatra or Sulawesi.
Flavor 
Common descriptions might include heavy-bodied, sweet, with a hint of a herbaceous flavor in the finish. While the aftertaste of Java may be a bit more pronounced than other Indonesian offerings, it may contain slightly spicy or smoky twists that make it distinctive. Overall it has a sweet impression, with a very smooth and supple flavor.
Coffee Recipe 

Java Arabica coffee bean is also commonly used in the traditional blend called Mocha-Java along with Yemen Mocha coffee.
The original Mocha Java blend was one of the first well-known coffee blends, it combined the cheerful and fruity hints of Yemen Mocha coffee and the rich and smooth flavor of the Indonesian Java beans. However, the coffee sold today is very different than what it used to be.
Even though today's Mocha Java blend is different and sourced from different regions, it is still popular around the world. the original blend is characterized by a bright and full-bodied flavor profile with some bittersweet chocolate, berry, and citrus notes, and that is why we find many roasters add chocolate to their beans hoping they will get something similar to the original formula.
The Mocha Java blend has a well-balanced taste what makes it excellent for dark roasts and for making any regular brewed coffee but it is especially ideal for espressos and espresso-based drinks.