SELLER SKU
▶ HEA0072 Black Bian Stone Electric Thermal Scraping Massager
Illuminate your journey to beauty with innovative technology that cares for your skin. Experience the revitalizing effects of the Gua Sha, heated, and vibrational beauty device, as it rejuvenates skin vitality and radiates self-confidence.
点亮你的美丽之旅,创新科技,呵护肌肤。尝试刮痧发热震动美容仪,焕发肌肤活力,释放自信光彩。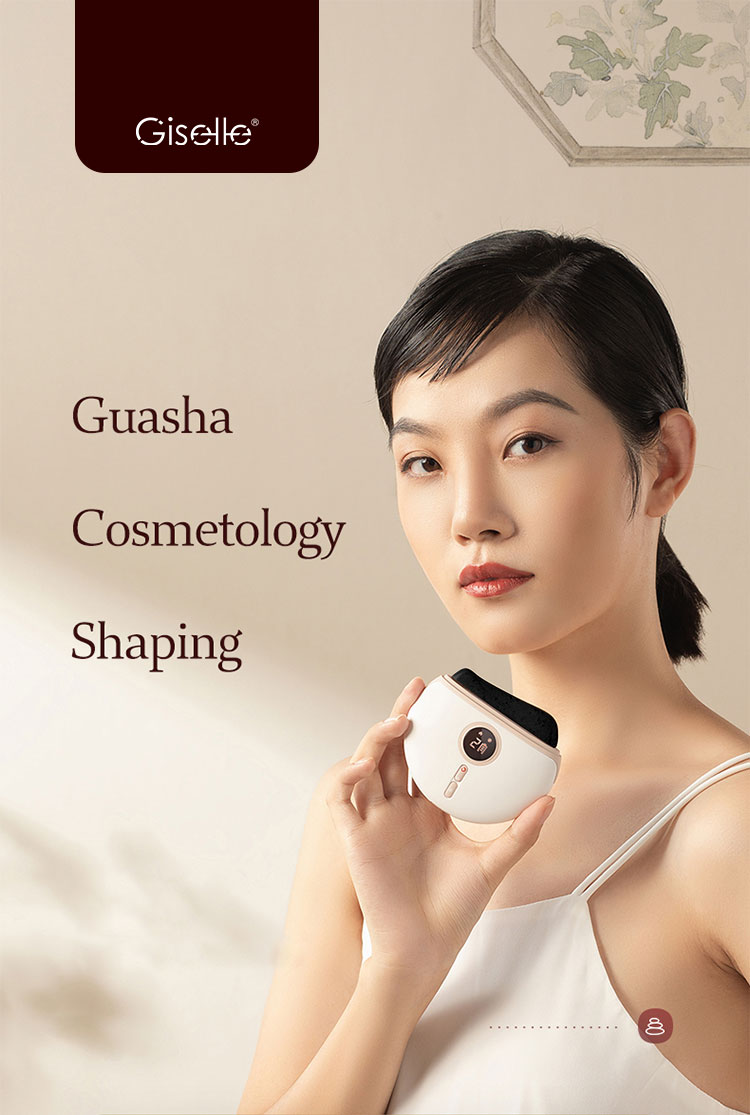 ---
The Gua Sha, heated, and vibrational beauty device is an apparatus utilized in the realm of cosmetic care. Integrating scraping, heat emission, and vibrational functions, it aims to deliver multifaceted benefits to enhance both skin health and appearance.
Gua Sha Effect : Gua sha is a traditional Chinese medical technique that involves using a specialized scraping tool on the skin's surface. This method stimulates local blood circulation, enhances skin metabolism, aids in the elimination of toxins, and improves skin radiance and firmness.
Thermal Therapy : Applying controlled heat to the skin promotes blood circulation and accelerates metabolism. This helps reduce clogged pores, enhance skin texture, and elevate overall skin health.
Vibrational Massage : Vibrational massage stimulates surface muscles and deep tissues, alleviating muscle tension, boosting blood circulation, improving skin elasticity, and reducing wrinkles and sagging.
Relaxation and Soothing : Using a gua sha, heated, and vibrational beauty device can induce feelings of relaxation and soothing, aiding in stress and anxiety reduction. This contributes positively to overall health and skin well-being.
刮痧发热震动美容仪是一种在美容护理领域使用的设备,它结合了刮痧、发热和震动等功能,旨在提供多重效益以改善皮肤健康和外观。
刮痧效应 : 刮痧是一种传统的中医疗法,通过用特制的刮板在皮肤表面刮拭,可以促进局部血液循环,增加皮肤的新陈代谢,有助于排除体内的毒素,改善皮肤的光泽和紧致度。
发热疗法 : 通过向皮肤施加适度的热量,可以促进血液循环,加速新陈代谢,从而有助于减少皮肤毛孔堵塞,改善肌肤质地,提升皮肤健康。
震动按摩 : 震动按摩可以刺激皮肤表面的肌肉和深层组织,有助于舒缓肌肉紧张,促进血液循环,改善皮肤弹性,减少皱纹和松弛。
放松和舒缓: 刮痧发热震动美容仪的使用可能会带来一种放松和舒缓的感觉,有助于减轻压力和焦虑,从而对整体的健康和皮肤状态产生积极影响。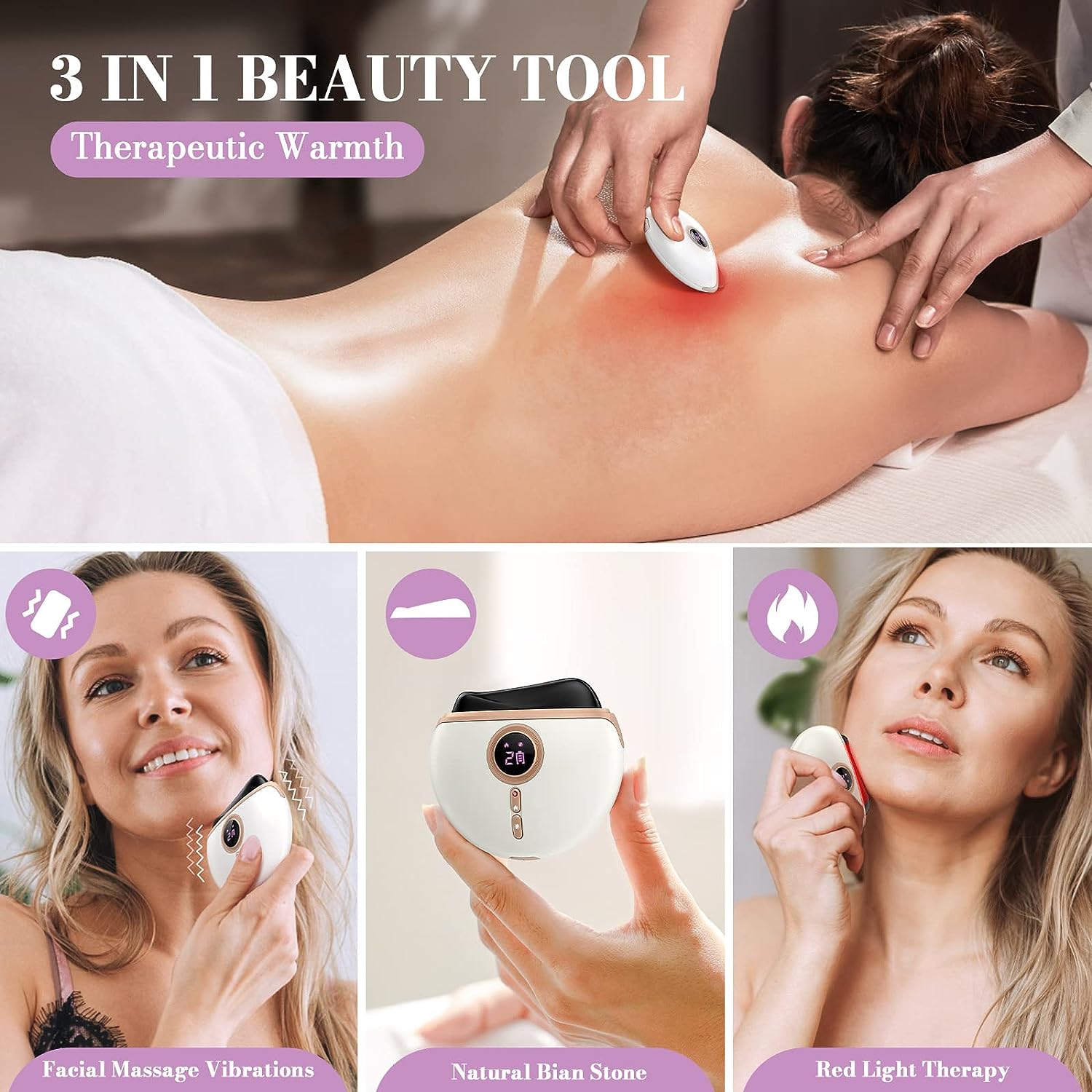 ---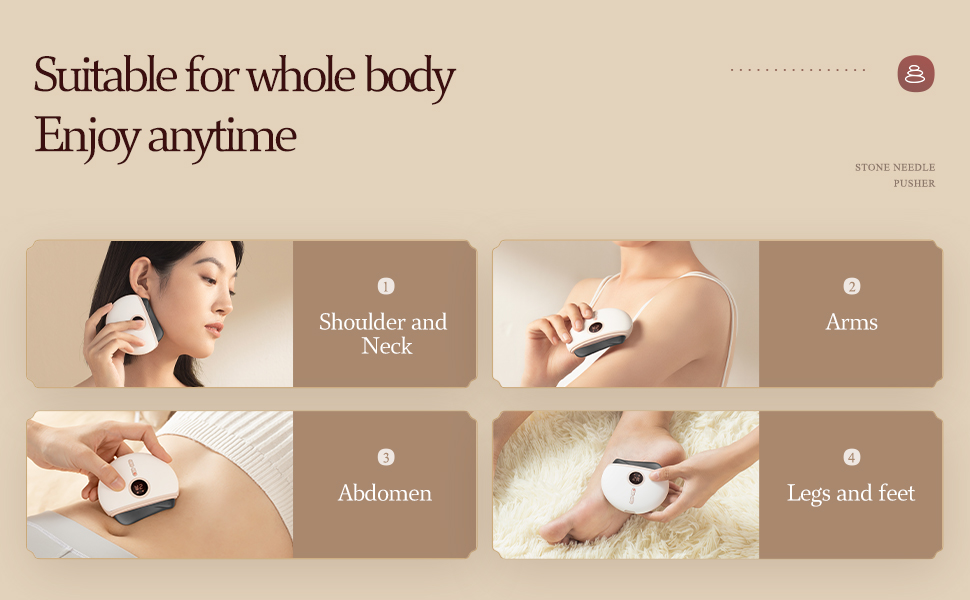 Cosmetic Instrument 美容儀
Integrating scraping, heat emission, and vibrational features, this device aims to provide comprehensive facial care to address various skincare needs.
Convex corner : to acupoints on the face
Concave corner : to relax facial muscles
Thick convex curved corner edge : to massage the area of eye of lip
结合刮痧、发热和震动等多重功能,旨在提供多层面的面部护理,以满足面部肌肤的多重需求。
凸弧形角 : 臉部點穴
凹弧形角 : 放鬆面部肌肉
厚凸弧形角邊 : 眼周,唇周按摩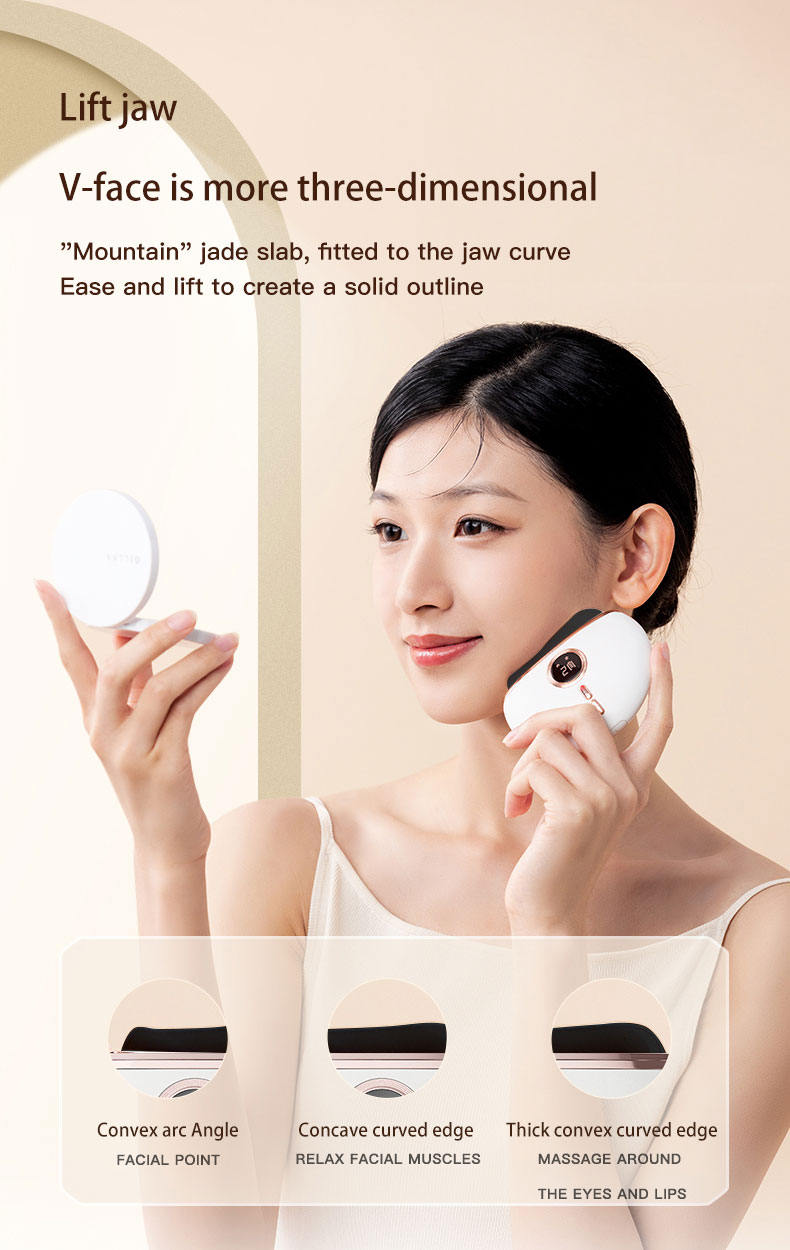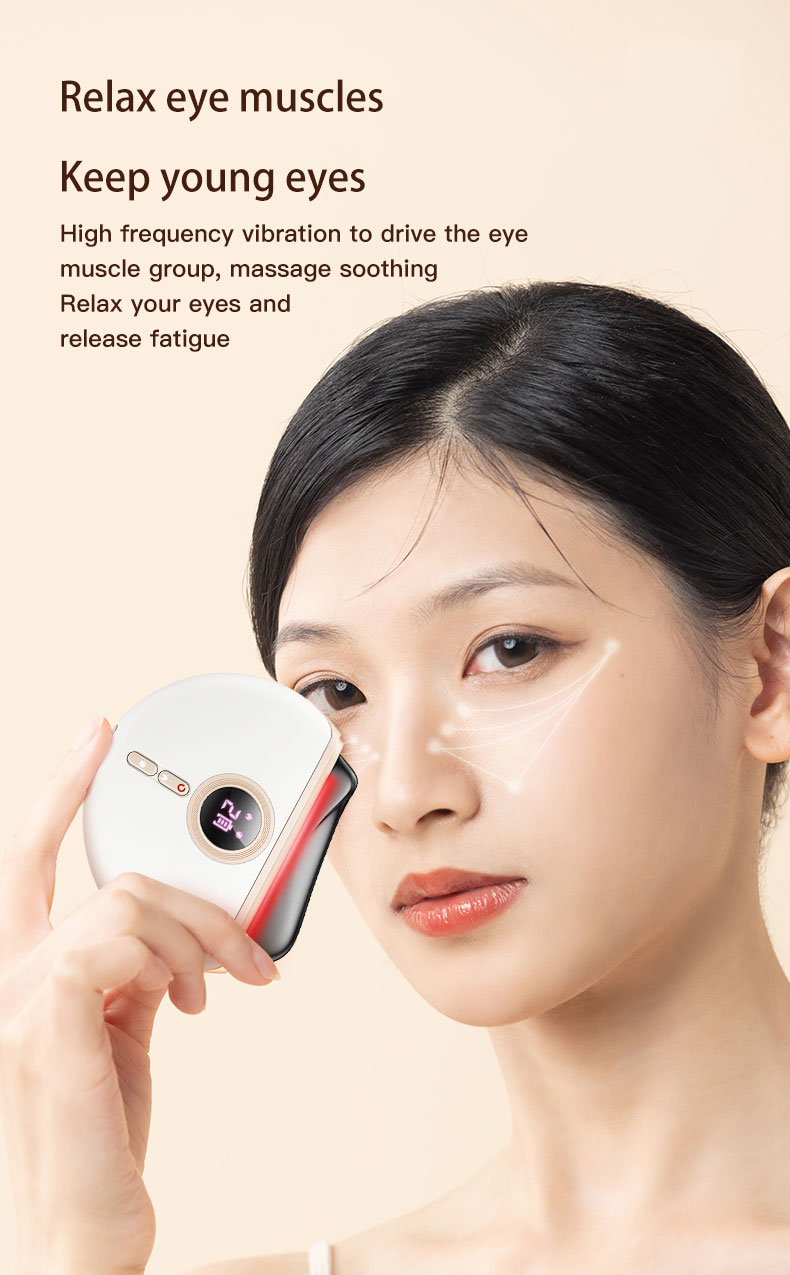 Scraping Board 刮痧版
Curated from Sibin, Shandong, this tool unveils a path to relaxation, soothing, and deep release. Leveraging its precision and professionalism, it guides distinctive pulses from the depths of the skin, releasing tension and sculpting muscles with ultrasonic pulsation technology, seamlessly adhering to the skin's surface.
Warming the body :

43°C~53°C fine temperature control, covering people with different heat tolerance and stimulating the release of meteorites at the same time

Red light deep maintenance :

Bilateral red light irradiation, synergistic hot compress function Open the pores and act on the bottom of the skin
源自山东斯宾公司的策划精选,此工具揭示了一条通往放松、舒缓和深度释放的路径。借助其精准度和专业性,它引导独特的脉冲从皮肤深处释放紧张,利用超声波脉动技术雕塑肌肉,无缝贴合皮肤表面。
温暖身体:43°C~53°C的精细温度控制,适应不同的耐热程度,同时刺激代谢的释放。
红光深层护理:双侧红光照射,协同热敷功能,打开毛孔,作用于皮肤底层。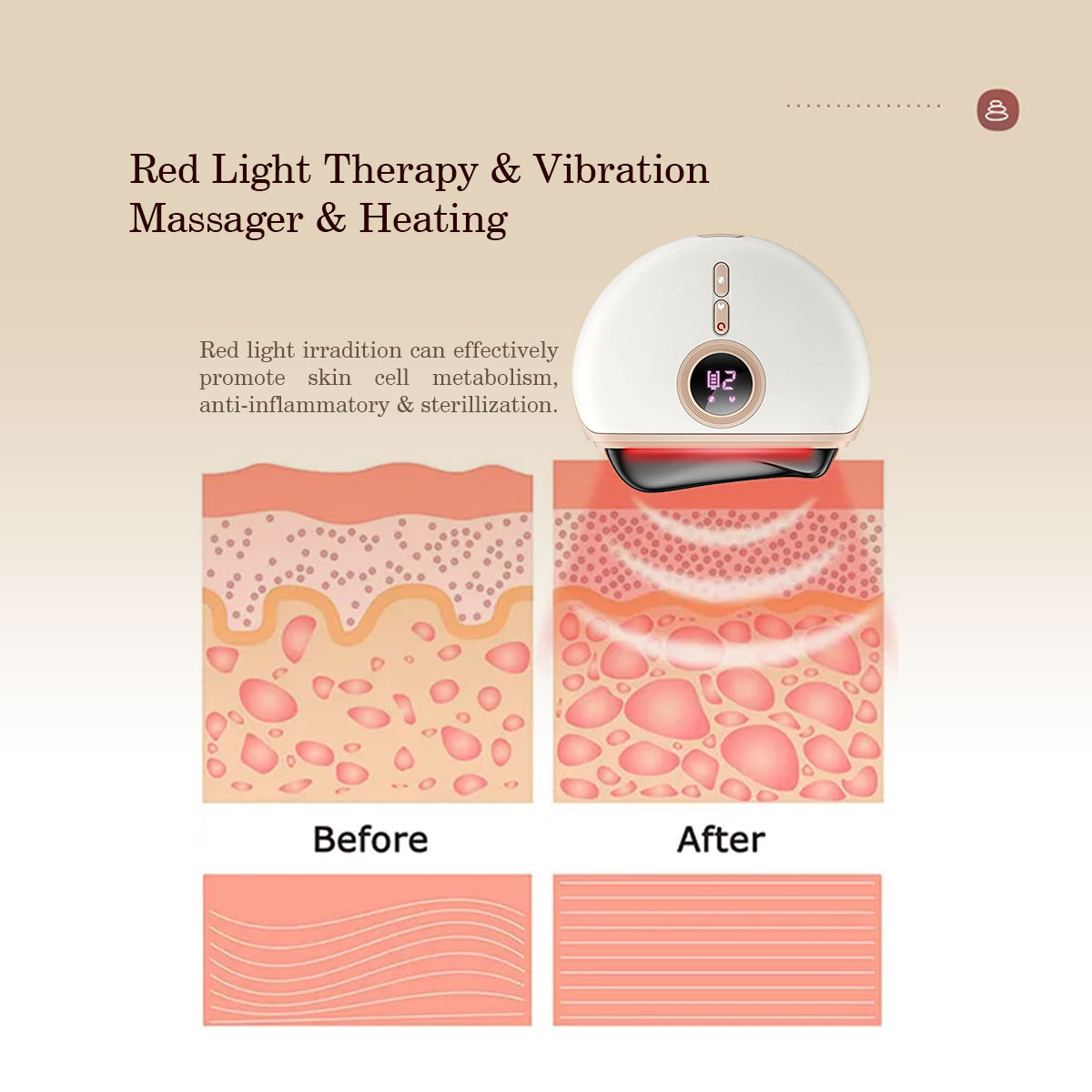 Massager 按摩儀
Relieve tension & Relax Tired
3D High Frequency Vibration :

3 levels of temperature, 1 level of vibration,

soothing relaxation, or deep massage according yo your needs, easy to find your own amplitude.

Deep Muscle Relaxation :

Micro-vibration can penetrate the superficial skin and relax tense muscles and subcutaneous nerves.
缓解紧张、舒缓疲劳
三维高频振动:三种温度级别,一种振动级别,根据您的需求提供舒缓放松或深层按摩,轻松找到适合您的振幅。
深层肌肉放松:微振动能够渗透皮肤表层,舒缓紧张的肌肉和皮下神经。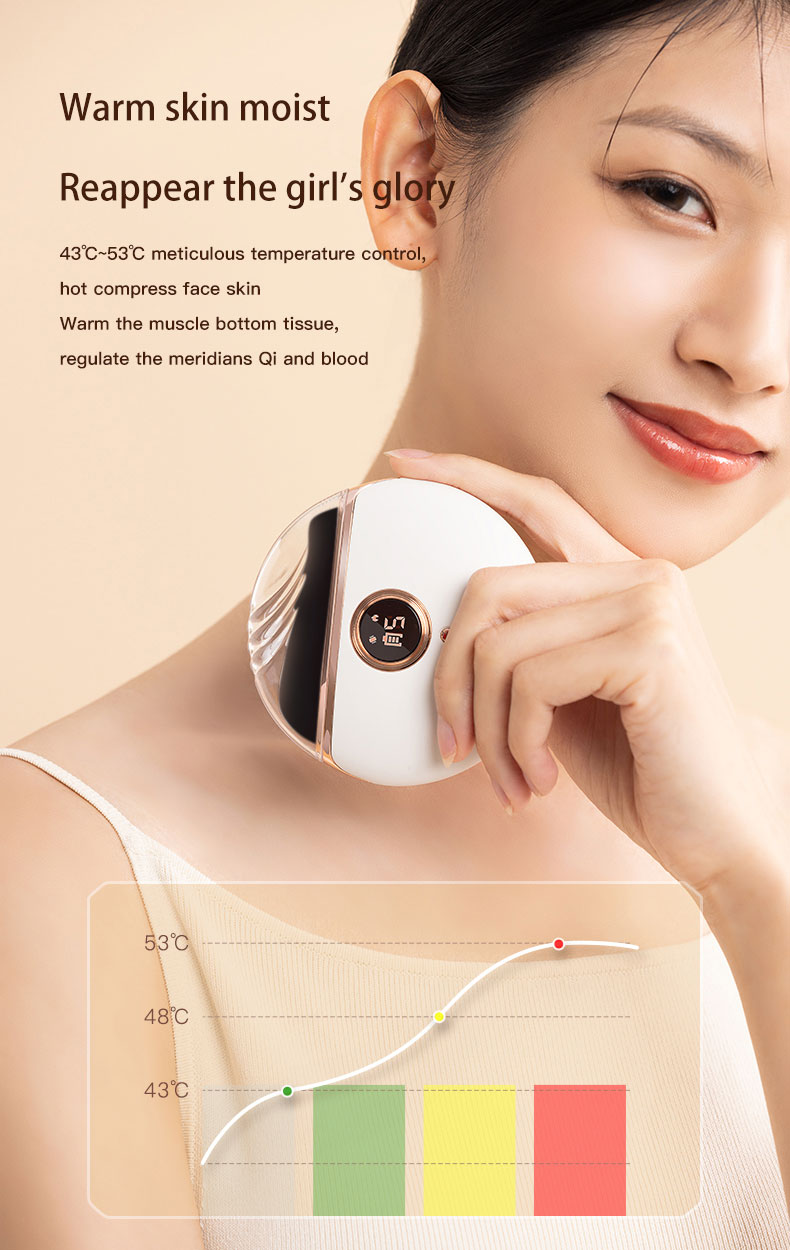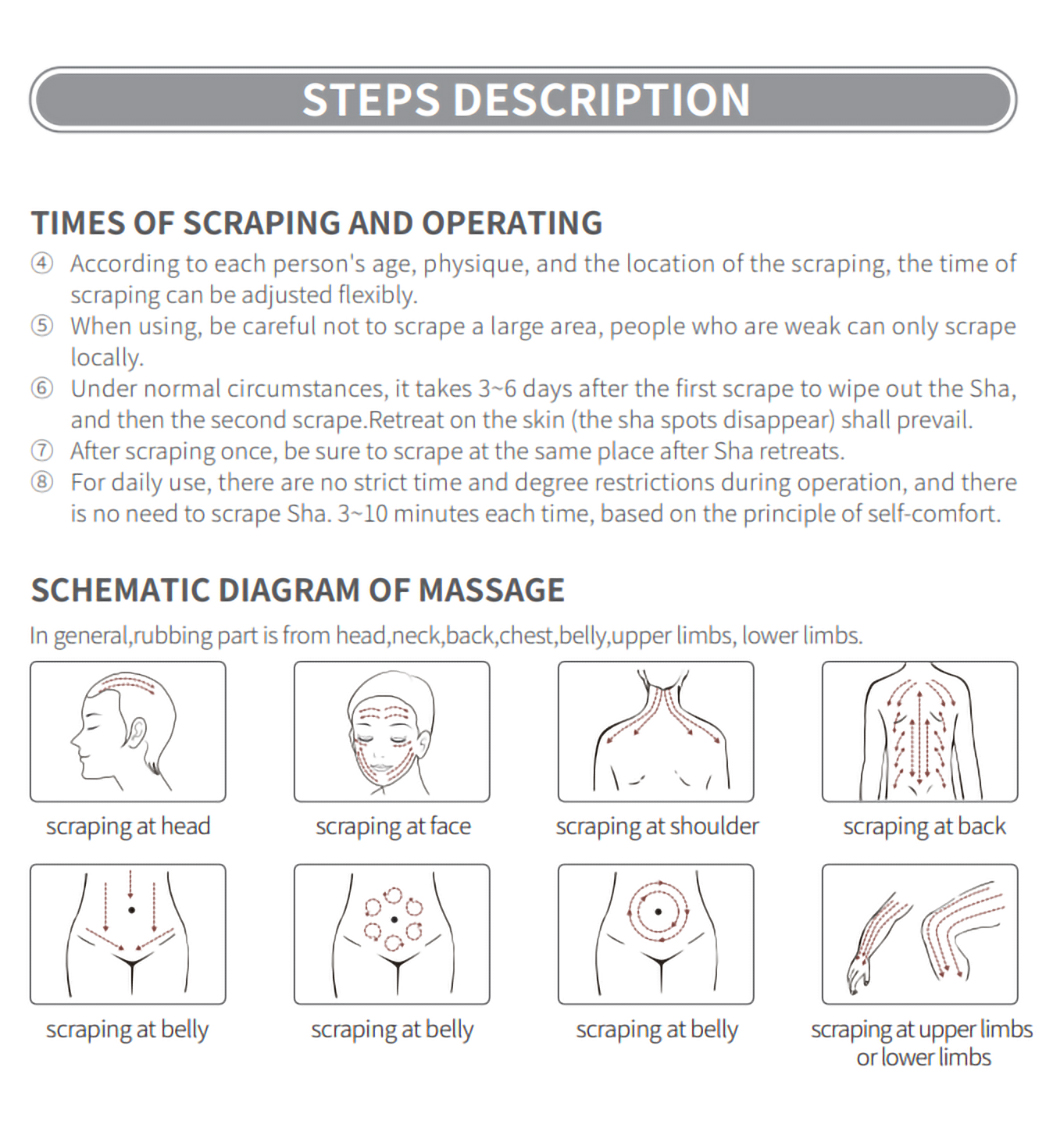 ---
Rated Power: 5W
Rated Voltage : 3.7V
Charge Parameter : 5V --- 1A
Product Material : Bian-Stone, PC, ABS, Silicone and other materials
Product Weight : about 90g
Product Size : 90 x 77.5 x 30mm
Battery Capacity : 1000mAh
What's in box
1x Massager
1x User manual
1x USB Type C
---
Warranty
1 Year Local Supplier Warranty.
Warranty cover for MOTOR only, wear and tear parts include digital panel are excluded for Warranty.
Giselle home appliances is suitable for HOME USE ONLY, if the product is broken under misuse of product, customer need to bear for the charges.
For warranty purpose, shipping fees are born by customers.
保修条款
1年本地供应商保修。
保修范围仅涵盖电机,磨损部件包括数码面板不在保修范围内。
Giselle家用电器仅适用于家庭使用,若因产品不当使用而损坏,客户需承担费用。
为了保修目的,运费由客户承担。