Product details of Electric Barbeque Grill
A barbecue is perfect for both business and pleasure as one has the opportunity to get the family together, show-off one's cooking skills, and meat new steak-holders. 
Electric BBQ Grills are a very effective way to BBQ Food - indoors or out. Complete control over the heat allows food to be cooked perfectly with grill lines like you have never had before. This particular Stylish model is supplied with adjustable height grill, handy shelf, adjustable thermostat for complete control and a drip tray for fat collection. Easy to remove parts to clean.
家庭自制烧烤,美味又健康
The cool-touch handles and housing helps you easily transfer the device from place to place such as from counter top to table and then back to the sink for easy cleaning without burning your hands.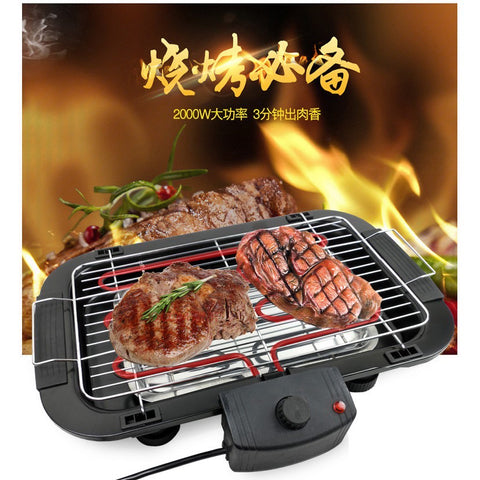 Specification

► Plug : Malaysia 3 pin plug
► Power : 2000W
► Voltage : 230V

Highlight

► Micro-switch for safety lock
► Adjustable thermostat
► Indicator light
► Portable for indoor and outdoor use
► Easy to clean
► Detachable grill wire: adjust into 3 heights for fast grilling, grilling-keep warm, and keeping warm
► Automatic control with thermostat
The dimension of Barbeque Grill:
Length 48 cm, Width 35 cm, Height 9.5 cm