𝐎𝐩𝐭𝐢𝐨𝐧 𝟏 ▶ 𝐆𝐢𝐬𝐞𝐥𝐥𝐞 𝐃𝐢𝐬𝐡𝐰𝐚𝐬𝐡𝐞𝐫 𝐓𝐚𝐛𝐥𝐞𝐭𝐬 - 𝐊𝐄𝐀𝟎𝟐𝟎𝟓𝐒𝟏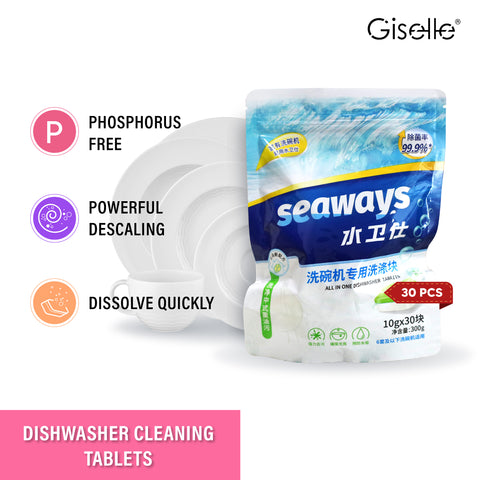 𝐏𝐡𝐨𝐬𝐩𝐡𝐨𝐫𝐮𝐬-𝐟𝐫𝐞𝐞 𝐆𝐢𝐬𝐞𝐥𝐥𝐞 𝐃𝐢𝐬𝐡𝐰𝐚𝐬𝐡𝐞𝐫 𝐂𝐥𝐞𝐚𝐧𝐢𝐧𝐠 𝐓𝐚𝐛𝐥𝐞𝐭𝐬 (𝟑𝟎 𝐩𝐜𝐬)
✨ 1st brand at China for DishWashing Machine
✨ Specially design for DishWashing Machine ( which will not stuck the tube of the flow of water)

Handwashing vs. Dishwashing

Did you know that handwashing your dishes uses up to seven times more water than a regular dishwashing cycle?

Learn how you can maximize your clean and minimize your footprint with the help of these dishwashing tips from us and the squeaky-clean shining power of our new dishwashing tablet.

This dishwasher tablet offers powerful clean and shine for your glasses while also helping to prevent corrosion - leaving them clean and shiny! Use it even on your toughest messes like greasy dishes and cloudy glasses for fast action cleaning.

𝐍𝐞𝐭 𝐖𝐞𝐢𝐠𝐡𝐭 : 𝟑𝟎𝟎𝐠 (𝟏𝟎𝐠 𝐱 𝟑𝟎 𝐩𝐜𝐬)

🔴 🟠 🟡 🟢 🔵 🟣 ⚫️ ⚪️ 🟤🔴 🟠 🟡
𝐎𝐩𝐭𝐢𝐨𝐧 𝟐 ▶ 𝐂𝐢𝐭𝐫𝐢𝐜 𝐀𝐜𝐢𝐝 𝐋𝐞𝐦𝐨𝐧 𝐃𝐞𝐬𝐜𝐚𝐥𝐢𝐧𝐠 𝐂𝐥𝐞𝐚𝐧𝐞𝐫 - 𝐊𝐓𝐍𝟎𝟐𝟎𝟎𝐒𝟐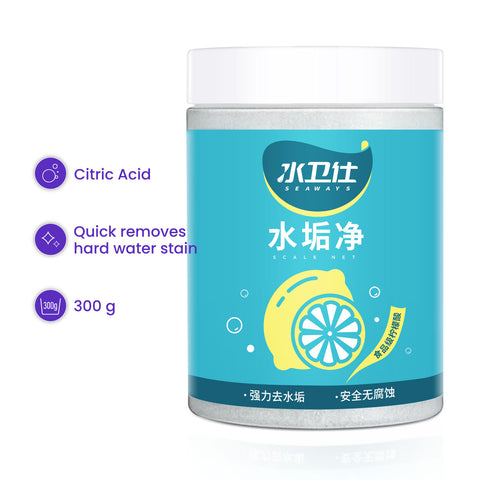 𝐅𝐨𝐨𝐝 𝐆𝐫𝐚𝐝𝐞 𝐂𝐢𝐭𝐫𝐢𝐜 𝐀𝐜𝐢𝐝 𝐃𝐞𝐬𝐜𝐚𝐥𝐢𝐧𝐠 𝐂𝐥𝐞𝐚𝐧𝐢𝐧𝐠 𝐀𝐠𝐞𝐧𝐭 𝐏𝐨𝐭 𝐊𝐞𝐭𝐭𝐥𝐞 𝐅𝐚𝐮𝐜𝐞𝐭 𝐔𝐭𝐞𝐧𝐬𝐢𝐥 𝐂𝐥𝐞𝐚𝐧𝐞𝐫 𝐒𝐭𝐚𝐢𝐧 𝐒𝐜𝐚𝐥𝐞 𝐑𝐞𝐦𝐨𝐯𝐞𝐫 (𝟑𝟎𝟎𝐠)
🎈 𝐇𝐨𝐰 𝐭𝐨 𝐮𝐬𝐞 🎈

1. For washing the scale of the dishwasher: empty the dishes in the dishwasher, then pour in the citric acid into the dishwasher detergent compartment, close the compartment door and select the procedure for washing.

2. Other household scale cleaning: clean the waterguard scale according to 1 compared with 20 ratio, the liquid needs to be submerged with scale after blending. Wait for 5 minutes.
Pour out the liquid and wash it with water. Or wipe the scale with aqueous solution on stained surface.
𝐍𝐞𝐭 𝐖𝐞𝐢𝐠𝐡𝐭: 𝟑𝟎𝟎𝐠

🔴 🟠 🟡 🟢 🔵 🟣 ⚫️ ⚪️ 🟤🔴 🟠 🟡
𝐎𝐩𝐭𝐢𝐨𝐧 𝟑 ▶𝐖𝐚𝐬𝐡𝐢𝐧𝐠 𝐌𝐚𝐜𝐡𝐢𝐧𝐞 𝐃𝐞𝐬𝐜𝐚𝐥𝐞𝐫 (𝐩𝐨𝐰𝐝𝐞𝐫) - 𝐊𝐓𝐍𝟎𝟐𝟎𝟎𝐒𝟏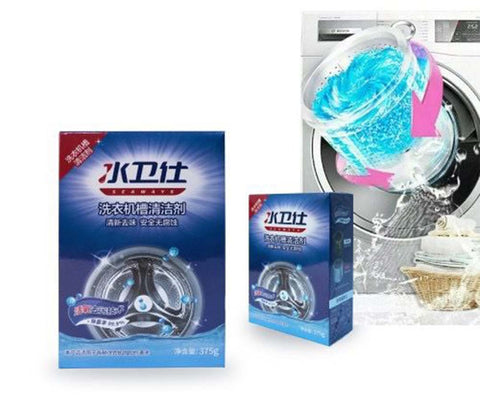 𝐖𝐚𝐬𝐡𝐢𝐧𝐠 𝐌𝐚𝐜𝐡𝐢𝐧𝐞 𝐂𝐥𝐞𝐚𝐧𝐢𝐧𝐠 𝐓𝐚𝐧𝐤 𝐃𝐞𝐞𝐩 𝐂𝐥𝐞𝐚𝐧𝐢𝐧𝐠 𝐃𝐞𝐬𝐜𝐚𝐥𝐞𝐫 (𝟑 𝐭𝐫𝐞𝐚𝐭𝐦𝐞𝐧𝐭 𝐬𝐚𝐜𝐡𝐞𝐭)

✅ Designed to penetrate, dissolve and remove odor-causing residue that can occur in all washing machines
✅ Specially formulated tablet that dissolves slowly, lasting throughout the entire wash cycle and breaks up residue better than bleach
✅ Safe to use with front load washing machines and top load washing machines
✅ Effective for cleaning the washing machine without causing damage to the washing machine tank
✅ Cleans the filter & internal parts of your appliance including the drum & pipes
✅ Powerful formula removes sediments of dirt + detergent residue
✅ Eliminates bad smells.

𝐓𝐢𝐩𝐬:
✅ Use once a month to keep your machine fresher and cleaner
✅ Simply place the 1 packed into the drum and proceed with a wash cycle

𝐍𝐨𝐭𝐞:
1. When using this product can not put clothing or other chlorine-based and bleach.
2. Purpose of use other than prohibited.
3. dark storage, dry place, out of reach of children.

𝐍𝐞𝐭 𝐖𝐞𝐢𝐠𝐡𝐭 : 𝟑𝟕𝟓𝐠 (𝟏𝟐𝟓𝐠 𝐱 𝟑 𝐩𝐚𝐜𝐤)

🔴 🟠 🟡 🟢 🔵 🟣 ⚫️ ⚪️ 🟤🔴 🟠 🟡
𝐎𝐩𝐭𝐢𝐨𝐧 𝟒 ▶ 𝐖𝐚𝐬𝐡𝐢𝐧𝐠 𝐌𝐚𝐜𝐡𝐢𝐧𝐞 𝐃𝐞𝐬𝐜𝐚𝐥𝐞𝐫 (𝐭𝐚𝐛𝐥𝐞𝐭𝐬) - 𝐊𝐓𝐍𝟎𝟐𝟎𝟎𝐒𝟑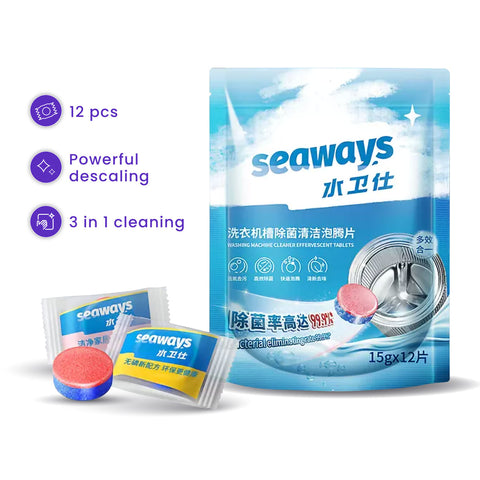 𝐏𝐨𝐰𝐞𝐫 𝐁𝐚𝐥𝐥 𝐖𝐚𝐬𝐡𝐢𝐧𝐠 𝐌𝐚𝐜𝐡𝐢𝐧𝐞 𝐂𝐥𝐞𝐚𝐧𝐢𝐧𝐠 𝐓𝐚𝐧𝐤 𝐃𝐞𝐞𝐩 𝐂𝐥𝐞𝐚𝐧𝐢𝐧𝐠 𝐃𝐞𝐬𝐜𝐚𝐥𝐞𝐫 (𝟏𝟖𝟎𝐠)

🔴 𝐑𝐞𝐝 - 𝐏𝐨𝐰𝐞𝐫𝐟𝐮𝐥 𝐜𝐥𝐞𝐚𝐧𝐢𝐧𝐠 𝐟𝐚𝐜𝐭𝐨𝐫 (𝟐𝟓%)
Deep cleaning and powerful dirt removal, effective maintenance of the machine

🔵 𝐁𝐥𝐮𝐞 - 𝐒𝐭𝐞𝐫𝐢𝐥𝐢𝐳𝐞 𝐚𝐧𝐝 𝐝𝐢𝐬𝐩𝐞𝐥 𝐭𝐡𝐞 𝐨𝐝𝐨𝐫
99.9% Sterilization rate, powerful removal of mildew

🎈 𝐇𝐨𝐰 𝐭𝐨 𝐮𝐬𝐞 🎈
▶ 𝐃𝐫𝐮𝐦 𝐖𝐚𝐬𝐡𝐢𝐧𝐠 𝐌𝐚𝐜𝐡𝐢𝐧𝐞

𝐒𝐭𝐞𝐩 𝟏
Remove the product into the washing machine. First time cleaning recommend to use 6-8 pcs, 2-3 pcs for daily cleaning.

𝐒𝐭𝐞𝐩 𝟐
After adding water to operate for 10 minutes, switch off the machine. Soak for 1-3 hours, it is recommended to extend the soaking time for the first use. Choose the bucket self-cleaning program for a better cleaning effect.

𝐒𝐭𝐞𝐩 𝟑
Clean again with clean water according to the standard washing mode of the washing machine.

▪️ ▫️▪️ ▫️▪️ ▫️▪️ ▫️▪️ ▫️▪️ ▫️▪️ ▫️▪️ ▫️▪️ ▫️▪️ ▫️▪️ ▫️▪️ ▫️▪️ ▫️▪️ ▫️▪️ ▫️▪️ ▫️▪️ ▫️▪️ ▫️▪️ ▫️▪️ ▫️▪️ ▫️▪️ ▫️▪️ ▫️▪️ ▫️▪️ ▫️▪️ ▫️▪️

▶ 𝐏𝐮𝐥𝐬𝐚𝐭𝐨𝐫 𝐖𝐚𝐬𝐡𝐢𝐧𝐠 𝐌𝐚𝐜𝐡𝐢𝐧𝐞

𝐒𝐭𝐞𝐩 𝟏
Remove the product into the washing machine by filling water to the max. water level. First time cleaning recommend to use 6-8 pcs, 2-3 pcs for daily cleaning.

𝐒𝐭𝐞𝐩 𝟐
After adding water to operate for 10 minutes, switch off the machine. Soak for 1-3 hours, it is recommended to extend the soaking time for the first use. Choose the bucket self-cleaning program for a better cleaning effect.

𝐒𝐭𝐞𝐩 𝟑
Clean again with clean water according to the standard washing mode of the washing machine.

𝐍𝐞𝐭 𝐖𝐞𝐢𝐠𝐡𝐭: 𝟏𝟖𝟎𝐠 (𝟏𝟓𝐠 𝐱 𝟏𝟐 𝐩𝐜𝐬)