Seller SKU
▶ KEA0356GN
Have you ever seen a juicer that can crush ice into a slushy consistency?
Yes, Giselle New Slow Juicer can do the job for you. Watch the video.
Giselle Slow Juicer: Savor Health, Embrace Nature.
A Giselle slow juicer employs slow-speed extraction to yield more 10% juice, preserving vitamins and enhancing texture. Versatile, easy to clean, it's an essential companion for a healthy lifestyle.
Giselle 慢打果汁机:品味健康,享受自然。
Giselle 慢打果汁机以慢速压榨技术提供10%更多汁液,保留维生素,创造浓郁口感。多功能、易清洁,健康生活的必备伙伴。
---
Features : Anti-slip feet, Oversize Feeder Mouth, Reverse Speed, Safety Lock, Thermal Cut-off Protection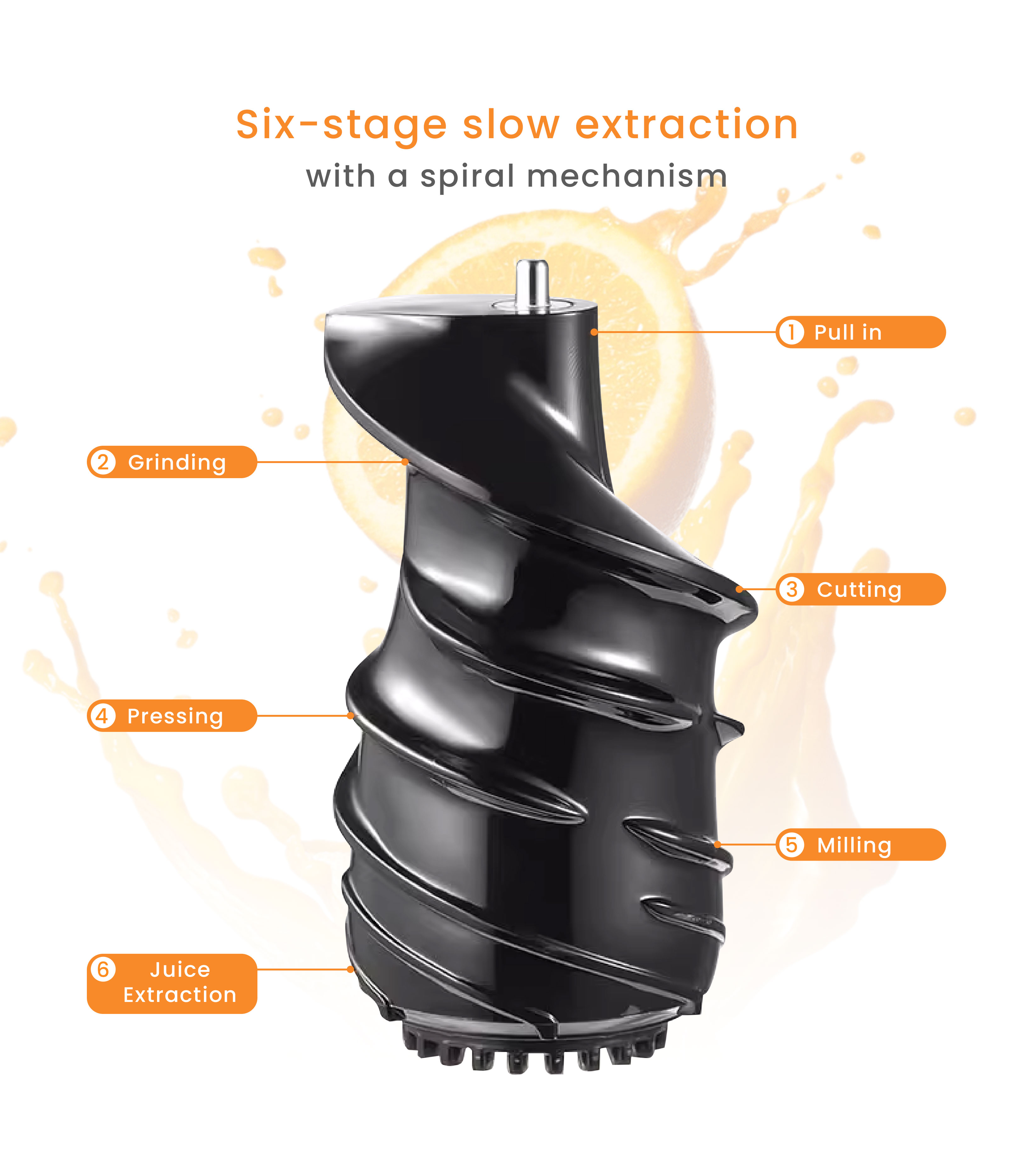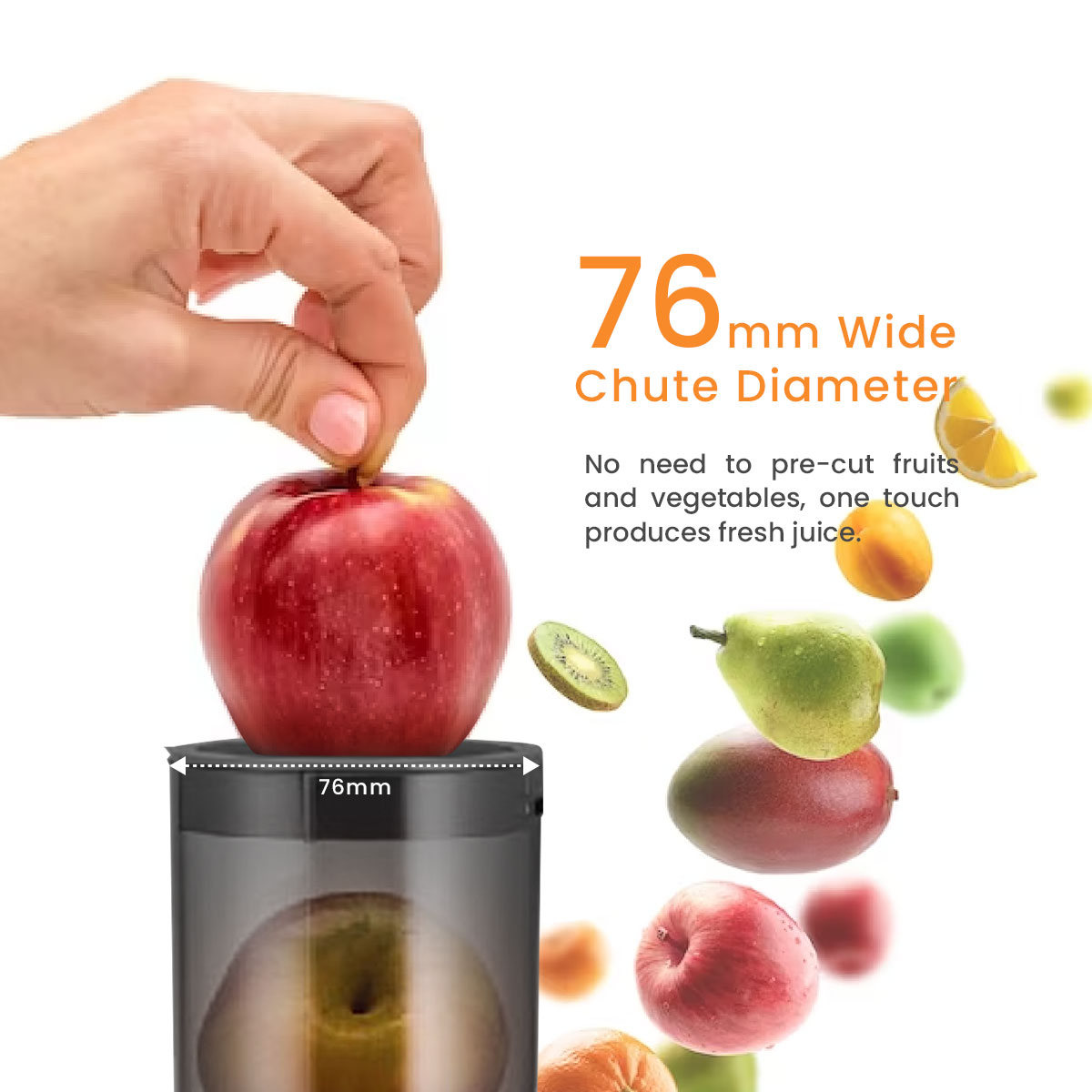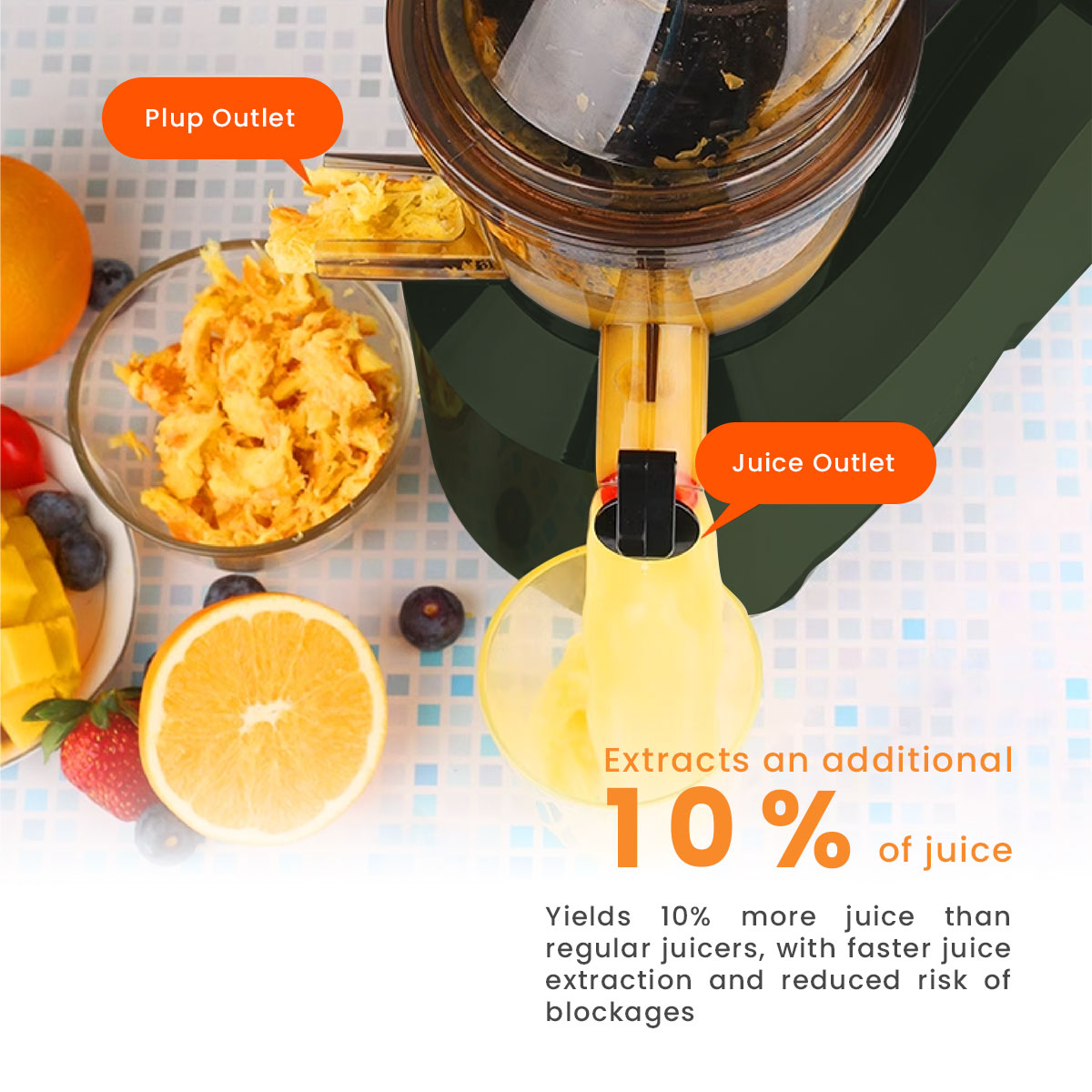 Product Description
Efficient : Low speed masticating motion retains more nutrients and extracts 10% more juice than traditional juicers
Convenient :
Automatic separation of juice and pulp

3 inches wide to handle whole fruits and vegetables
Healthy : An easy way to get essential fiber and nutrients from juice
Specification :
Mechanical Button: On, Off, Reverse
Big Mouth Diameter: 76mm
Power : 150 Watts
Voltage : 220~240V, 50/60Hz
Speed : 60rpm
Capacity Juicer Jug: 1L
Feet Material: Anti-slip Silicon
Gross Weight : 6.20kg
Net Weight : 5.33kg
Plug : Malaysia 3 pin plug
What's in the box :
1x Motor Unit
1x Separator
1x Basket Support
1x Filter Basket
1x Auger
1x Hopper
1x Pusher
2x Juice / Pulp Container
---
Warranty
2 Year Local Supplier Warranty.
Warranty cover for MOTOR only, wear and tear parts include digital panel are excluded for Warranty.
Giselle home appliances is suitable for HOME USE ONLY, if the product is broken under misuse of product, customer need to bear for the charges.
For warranty purpose, shipping fees are born by customers.
保修条款
2年本地供应商保修。
保修范围仅涵盖电机,磨损部件包括数码面板不在保修范围内。
Giselle家用电器仅适用于家庭使用,若因产品不当使用而损坏,客户需承担费用。
为了保修目的,运费由客户承担。