TIME TO COOK FOR DEEPAVALI🪔🪔🪔🪔🪔🪔
Oct 19,2023 | Giselle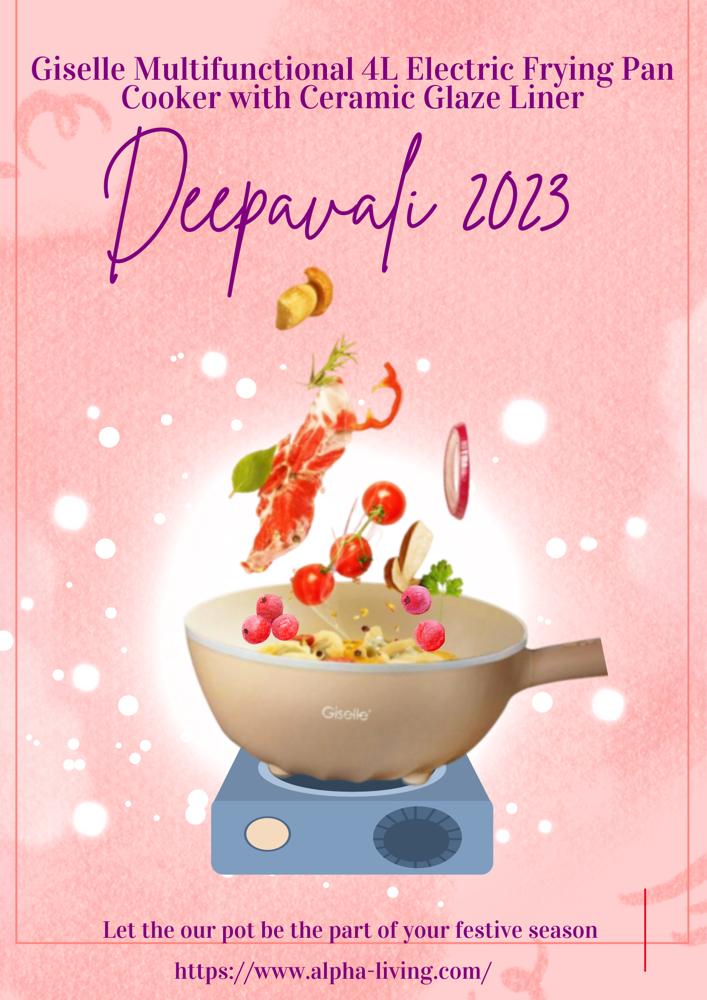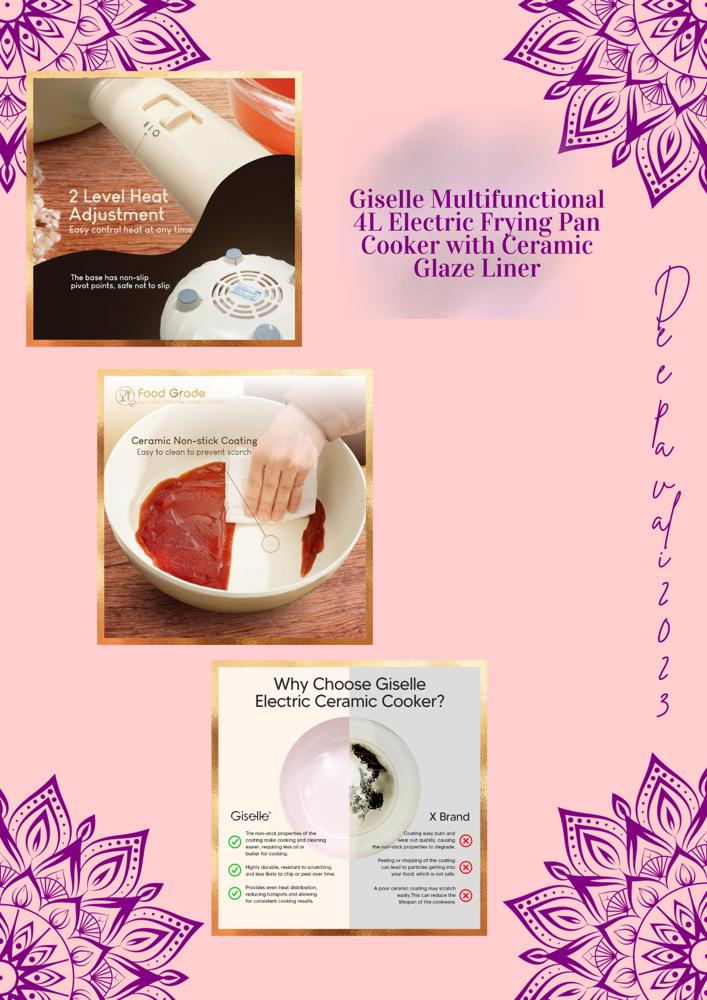 Diwali, also known as the Festival of Lights, is a joyous celebration of new beginnings, triumph of light over darkness, and the victory of good over evil. As families come together to celebrate this auspicious occasion, food plays a crucial role in the festivities. If you're looking for a versatile cooking appliance to add convenience and efficiency to your Diwali preparations, look no further than the Giselle Multifunctional 4L Electric Frying Pan Cooker with Ceramic Glaze Liner.
With its spacious 4L capacity and multifunctional capabilities, this electric frying pan cooker is a perfect companion for Diwali cooking. The food-grade non-stick ceramic coating ensures that your snacks and sweets don't stick to the pan, allowing for effortless cooking and easy cleanup. You can fry a variety of delicious Diwali snacks like samosas, pakoras, and even make crispy, golden jalebis and gulab jamuns, thanks to the even heat distribution and precise temperature control of this cooker.
This Giselle frying pan cooker is also ideal for preparing main course dishes like biryanis and curries. The two-level high and low heat adjustment feature allows you to control the fire at any time, ensuring that your dishes are cooked to perfection. Its ceramic glaze liner not only enhances the aesthetics of this cooker but also protects it from scratches and makes it more durable.
From preparing delicacies for your family to hosting Diwali parties, the Giselle Multifunctional 4L Electric Frying Pan Cooker with Ceramic Glaze Liner simplifies your cooking process and elevates your culinary experience. Its sleek design and multifunctional features make it a great addition to your kitchen, not just for Diwali but for all your cooking needs.
This Diwali, indulge in the joy of cooking with the Giselle Multifunctional 4L Electric Frying Pan Cooker with Ceramic Glaze Liner. Experience the convenience, versatility, and efficiency it offers, making your Diwali celebrations even more memorable. Light up your kitchen, ignite your taste buds, and create delicious dishes that will bring warmth and love to your family and friends during this festive season.

Do check out our website for more information
https://www.alpha-living.com/
https://www.alpha-living.com/



Comment